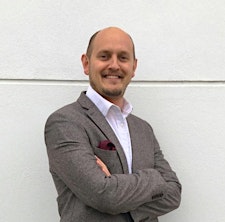 Dan Hulbert and Amy Rowlinson
In April 2016, Dan founded The Property Vault network meeting in Kent which now has regular 50+ attendees every month. With Amy Rowlinson, Dan hosts The Property Vault on the 3rd Monday of every month in Gravesend, Kent.
Dan Hulbert - Founder and Host. Property Developer, Coach and Mentor, Dan Hulbert has 15 years' practitioner experience having started "on the tools" and then built his own portfolio using none of his own money. A builder's knowledge combined with an investor's mindset! Dan currently works with clients who seek professional advice within the areas of property and construction as a Property Coach and Project Mentor.
Amy Rowlinson – Host. Amy Rowlinson has 13 years' residential landlord experience and has built a portfolio of HMOs in the south. As well as continuing to build her portfolio, deliver property training with Dan, Amy also works as a Coach and Mentor working with clients empowering them to discover the life they dream of by assisting them to make it their reality through their own action taking.
Remember, in property, the process is where you make your profit.
Sorry, there are no upcoming events