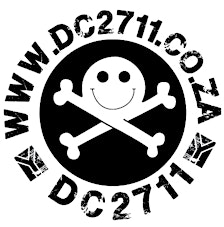 DC2711 - DEF CON Group - Johannesburg
We are the local DEF CON GROUP for Johannesburg, South Africa:
Location
: Johannesburg, South Africa
Point of Contact
: Dino Covotsos
POC Email
: dino@telspace.co.za
Website
: 
dc2711.co.za

Twitter
: @defcon2711
DC2711 Meets
:We meet at different venues and once a year have a large conference with international keynotes.
Language
: English mostly but anyone is welcome, we are a multi cultural group.
Description
: The DC2711 started in 2018. Formed by local information security professionals and hackers, assisted and supported by 
Telspace Systems
.
Interests
: Cryptography, Social Engineering, Pen-testing/Ethical Hacking, Lockpicking and more.
Projects
: Growing the local information security community!
Sorry, there are no upcoming events