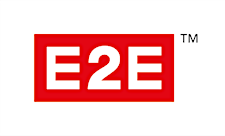 E2E
Founded in 2011, E2E has developed into an exciting and thriving powerhouse of entrepreneurs, investors, ambition and innovation. 

We are a trusted community driven by the sole motive to unlock the full potential of ambitious entrepreneurial businesses.
We focus on facilitating strong links between scale-up founders, investors, non-executive directors and corporates.

In 2018 we teamed up with IWG UK, the UK's largest provider of serviced office solutions, to provide physical and virtual support to entrepreneurs across the UK.
We also launched a £50 million investment facility for high growth businesses seeking to secure between £0.25 million and £5 million of equity finance.

We are dedicated to providing an ecosystem of support to our community. In addition to special event invitations and access to finance, E2E Members can benefit from a suite of exclusive offerings including but not limited to three months free on new subscriptions to any of the Spaces and Regus packages across the UK, as well as complimentary consultations and/ or discounted services with our best in class corporate partners and most importantly connectivity to founders from within our community.

Scale up companies are expected to contribute 1 million new jobs and an additional £1 trillion to the UK economy in the next 10 years.

We aim to be at the epicentre of this growth, with our finger on the pulse of what is needed to empower, support and finance entrepreneurs. 

Every day we are inspired by the people that surround us.
Email us at members@e2exchange.com if you would like to learn more about our membership benefits.
Sorry, there are no upcoming events