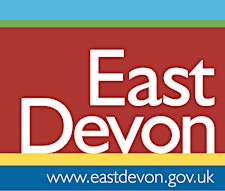 East Devon Business Continuity Programme
To support businesses at this challenging time, East Devon District Council are working with Cosmic to provide an innovative range of webinars and online workshops for small businesses.
Hosted via online video conferencing, businesses can register for FREE and join a range of training workshops and advice sessions to learn about some of the steps that can be taken to look after your business at this time. Two webinar events will be followed up by range of deep-dive workshops designed to help you adapt to new ways of working.
Future workshops to include: selling online; digitising your products and services; using social media; marketing; software and tools to help you achieve more.
Digital Marketing made easy - 02/06/2020

Website improvements & SEO - 09/06/2020

Focus on Facebook - The basics - 10/06/2020

Office 365 overview - 11/06/2020

Facebook - Next Steps - 15/06/2020

Teams and Zoom deep dive - 16/06/2020

Instagram - The basics - 18/06/2020

Introduction to Video - 19/06/2020

Instagram - Next Steps - 23/06/2020

Introduction to Photography - 25/06/2020

Unlocking the power of OneNote - 30/06/2020
Sorry, there are no upcoming events