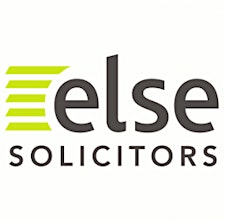 Else Solicitors (2020 Events Schedule)
Else Solicitors LLP is an award-winning law firm working with commercial and private clients across the Midlands and the UK. Our Head office is in Burton on Trent, and we run a wide range of events at various venues around the region as part of our client support and business development strategy.

Our future events are listed below, along with venue and booking information. If you have any questions then please contact us directly to discuss in more detail. Our experienced events team can also provide support for any professional or business event you are looking to organise. Contact Head of Marketing - Kate Henderson on kate.henderson@elselaw.co.uk or 01283 526200.
Sorry, there are no upcoming events