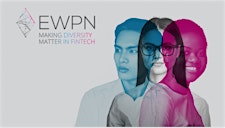 EWPN
EWPN provides a platform that inspires, empowers and mentors women in financial services to help them realise their full potential and position themselves for greater personal success whilst continuing to develop and contribute to their industry.
EWPN is the first European-wide platform specific to women working in Banking, FinTech and Payments irrespective of the level they have attained in their careers.
EWPN's primary objective is to champion diversity and inclusion (not just gender) in the financial sector.