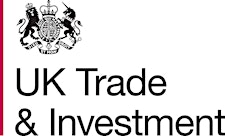 #ExportJam: Open Ideas Day
UK Trade & Investment (UKTI) is the UK Government department working with British businesses to help them find success in international markets. The Ideas Lab are a collaborative design team within UKTI looking to identify, test and deliver new ideas that will create a step change in UK exports.

We need your help to design the future of international trade support. On 28th July we are hosting ExportJams up and down the country. You'll have the chance to network with businesses facing challenges just like yours, to share insights and experiences, and to collaborate with others to create prototypes of the products and services you need in the future.

To register select your closest event location from the list below.
Sorry, there are no upcoming events