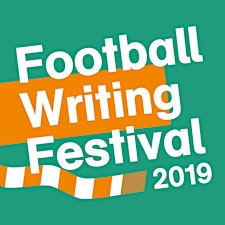 Football Writing Festival 2019
We've checked with the officials, and it's confirmed: the Football Writing Festival is returning for a sixth season at the National Football Museum in Manchester.
Kicking off on Wednesday 4 September, this bumper edition of the festival features more football chat than ever before, with hours of lively debate spread across a minimum of six weeknights. We've brought a host of top writers and publications onside this year, from firm festival favourites such as The Blizzard and OPTA, to top writing talent including Philippe Auclair, Carrie Dunn, David Conn, Rafa Honigstein, Suzy Wrack and Sid Lowe, with more big-name signings to be announced in the coming weeks.
Old-school purists and football chat fanatics can see all six events with our Season Ticket. Front-row seats for every talk*, free admission to the museum for the week, exclusive access to discounted Guardian Football Weekly tickets, a copy of Eni Aluko's new autobiography and much more, all for just £45 – a saving of over 20% compared to buying tickets for each individual event. You could also win a bundle of books from your favourite FWF authors in our prize draw!
For the latest announcements and event updates as they happen, follow the festival on Twitter at @mcrfwf, or keep your eyes on our social media accounts.
* Not including Guardian Football Weekly
Please note that ticket prices exclude Eventbrite booking fees.
Sorry, there are no upcoming events