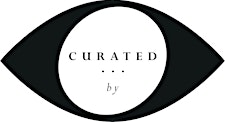 Graphic Design & Illustration Department at SHU
Graphics
And
Illustration
BA (Honours) Graphic Design
BA (Honours) Graphic Design (User Experience)
BA (Honours) Illustration
You learn about the core principles of graphic design and illustration
 and their application across a range of design related industry sectors.
You have the opportunity to enhance your career prospects by taking part
 in international competitions, live briefs and work placements. There are also
residential study trips at home and abroad, complemented by visits to design
conferences, studios, alumni and professional events.
Developing your portfolio is an important way for you to evidence your
 talents and skills to employers when you graduate. Throughout the course, staff will support your aspirations to innovate, take creative risks and challenge social and cultural conventions.
There are excellent career prospects for graduates in a range of creative
 jobs in the UK and overseas in areas such as advertising, designing for environments
and three-dimensional spaces, branding and identity through to illustration,
printmaking, animation, screen-based graphics, interactivity and typography.
Sorry, there are no upcoming events