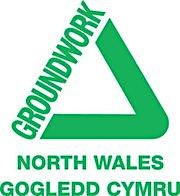 Groundwork North Wales
We deliver an extensive range of accredited training courses all meeting Ofqual and Qualifications Wales requirements and delivered to the highest standard. 
We have many years experience delivering training courses, and all of our qualified trainers deliver courses with a practical and engaging approach that recognises different learning styles. We can tailor training to cover in more depth those areas that are particularly pertinent to your business needs and work environment.
With all of our courses, our quality assurance processes ensure that we deliver consistent and effective training to all your employees, thus ensuring compliance with your legislative requirements. Matching the expertise of our trainers to your specific needs ensures we provide exactly what is required.
Organisations know that by choosing to use Groundwork Training, they are contributing to our charity's ability to sustain our work improving the well-being of people and communities in North Wales.