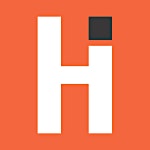 Hethel Innovation
Hethel Innovation - We Incubate, We Accelerate and We Innovate.
We Incubate: We provide incubation space for businesses of all sizes, across a variety of sectors. 
We Accelerate: We provide bespoke and fully-funded advice and guidance to businesses.
We Innovate: We facilitate the creation of new ideas across a number of sectors to disrupt conventional markets.
Visit our website: www.hethelinnovation.com
Or email us: info@hethelinnovation.com