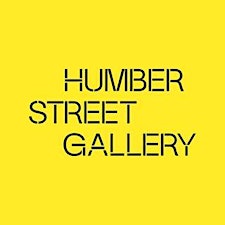 Humber Street Gallery
Humber Street Gallery has established itself as one of Hull's most significant contemporary art spaces since opening at the beginning of the UK City of Culture celebrations in 2017.
The Arts Council has committed to continue investment in Hull's cultural ambitions to help sustain a legacy from UK City of Culture and as a reflection of Humber Street Gallery's major success in its initial year which saw over 150,000 people attend its exhibitions has been awarded Art Council of England Funding and the National Lottery Project Award for programming in 18/19.
Humber Street Gallery is dedicated to working towards further establishing itself as a major contemporary art space of regional, national and international importance in an effort to further strengthen Hulls flourishing cultural offer and continue bringing high quality visual arts to the city and the rest of the UK.