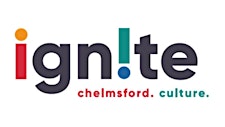 Ignite Chelmsford
Ignite Chelmsford is the City's new Cultural Forum 
Our purpose is to listen, unite and provide a single cohesive voice, representing our members – those involved in arts, culture, heritage and the creative industries. 
Workers, volunteers, partners and local champions alike - we want to hear from you! 
Our forum consists of four key parts 
1. An Online Network  
Stick your flag in the ground, find your voice, seek peer support and start a conversation. 
 2. A Monthly Meetup  
Get together and socialise - share ideas, challenges, inspiration and best practice. 
 3. A Cultural Partnership  
15 members representing our diverse community, ensuring every voice is heard. 
 4. A dedicated programme of support 
We're here to help. We're developing a resource to help arts, culture, heritage and the creative industries thrive in Chelmsford. From Brain food to keep you sharp to career development opportunities and routes to employment to funding and investment expertise and enterprise development support. 
Over the coming months Ignite Chelmsford's Cultural Partnership, will steer a number of initiatives from within the current cultural strategy, including the development and manifestation of a new Cultural Vision for the City, towards 2040... 
To stay up-to-date with wider announcements, join this Facebook group (https://www.facebook.com/ignitechelmsford/), follow us on Twitter (www.twitter.com/ignitecm), sign up to our E-Newsletter (https://bit.ly/2Mgislj) and promote yourself by registering your business or enterprise in our online directory (www.ignitechelmsford.org.uk).
Sorry, there are no upcoming events