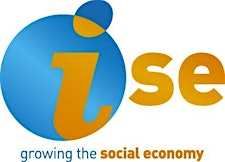 iSE C.I.C.
Who we are
Since 1998, we have been working to start, develop and sustain social enterprises through our range of professional business support services. We provide support to individuals starting out as well as to organisations seeking to expand their services.
We are continually developing fresh approaches to our work through extensive research and analysis, ensuring we are at the cutting edge of social enterprise thought.
We wholeheartedly champion the sector as a different way of doing business. And although we're based in Birmingham, we work on projects both nationally and internationally. We really do know social enterprise inside out.
Social Mission
iSE has a powerful social mission. We aim to create employment opportunities to people severely disadvantaged in the labour market. We do this by growing and sustaining social enterprises that create employment and provide benefit to some of our most disadvantaged communities.
What We Do
iSE is both strategic and operational, meaning we undertake extensive research into the needs and nature of the sector whilst also providing capacity building services, business support and sector-specific training. We work with a whole range of organisations from grass-roots community groups to national charities, community cafes, organisations working in health and social care, public sector spin-outs, co-operatives, women's groups and individuals starting out.