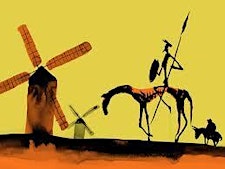 ITI Spanish Network
The Spanish Network of the Institute of Translation and Interpreting (ITI) comprises around 160 translators and interpreters who have Spanish and English as one of their language combinations.
Most of us are based in the UK but we have members all over the Spanish-speaking world.
The Spanish Network also includes translators working in the minority languages spoken in Spain: Basque (Euskera), Catalan (Català) and Galician (Galego).
Sorry, there are no upcoming events