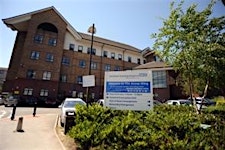 Jessop Wing
Antenatal classes for women planning to birth with Jessop Wing in Sheffield are now being offered virtually via Microsoft Teams. More dates/sessions are added frequently.
In early pregnancy (12-20 weeks ideally) we would like to welcome you to join our Chat with the MIDWIFE session where we will discuss topics to help you stay healthy throughout your pregnancy. This will be an interactive session where you will have the opportunity to ask questions.
A series of 3 Birth Preparation classes are now being offered virtually on Microsoft Teams; These will be interactive sessions with the opportunity for Q+A on each topic. the ideal time to attend this course is during your third trimester, from 28wks onwards.
Session 1- Changes to your body during the third trimester and Fetal movements
How to recognise labour has started
Coping strategies for early labour and how your birth partner can support you.
When to call the midwife or come to hospital, what to expect when you arrive at hospital.
Session 2- The stages of labour
Analgesia/Pain Reliefs available
the Birth and Meeting your baby for the first time.
Session 3- Caring for your newborn baby safely
Feeding choices.
How to recognise your baby may be unwell.
You can find a number of videos covering some of the content of the antenatal classes on  https://www.unicef.org.uk/babyfriendly/baby-friendly-resources/breastfeeding-resources/best-beginnings-videos/ http://video.sth.nhs.uk/maternity 
A tour of the Jessop wing can be viewed at https://www.youtube.com/watch?v=6KxTb3eEi_k
Further information can also be found on https://www.nhs.uk/conditions/pregnancy-and-baby/
www.dorsethealthcare.nhs.uk/breastfeedingcourse
https://www.justonenorfolk.nhs.uk/our-services/pathway-to-parenting-p2p
IF all our courses are fully booked similar courses are being offered by Sheffield City Council in partnership with the Jessop wing. To view these alternative courses please visit:- http://Sheffield-PBB.eventbrite.com