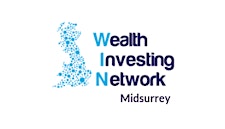 June Cruden
My name is June ( Cruden) A little about me, I am married and have 3 adult children. They have not all flown the nest YET!!
My career is mainly catering a chef and child care. Working in a variety of jobs from hotels, Armed forces then nursing home. And now Professional Property Investor and I organise and run the Mid Surrey Wealth Investing Network meetings.
The WIN brings together local landlords, prospective landlords and local builders and tradesmen.
Also people who would like to invest in property and actively help or invest passively by being an angel and get higher interest rate than the bank is offering.
You will learn from:
Guest speakers,
Meet others with knowledge and experience to help with problems or issues,
Build friendships and business relationships that enable you to press ahead.
You would have access to training and courses provided by Fielding Financial - winner of the Best Property Education provider 2018.
Sorry, there are no upcoming events