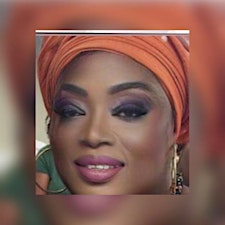 KISKIRINE EVENTS
Kiskirine Events is a fast growing, innovative and dynamic organisation which thrives on
professionalism, integrity and variety. We specialise in Events Management, Marketing and Media solutions for events.  We have successfully worked with several corporate bodies to deliver well-acclaimed and effective results in far-ranging themes including Outdoor Multi-cultural Events, Concerts, Corporate Dinners, Conventions and Children fun-themes.
 Style and Quality are the foremost deciding factors of both our participation in, and approach to
business. We will never knowingly compromise on ˜style and quality despite the costs.
MOTTO
We listen and We deliver
SLOGAN
The perfect idea for any occasion
USP
Database & Network Skills
KISKIRINE EVENTS employs and work with world-class professionals in the field of Event Management. Every job is coordinated at the highest possible level by well-oriented people with vast experience and a real understanding of what is required. Our management team, staff and associates boast a wealth of technical expertise and invaluable knowledge of design, manufacture, health & safety procedures, as well as installation and risk assessment. We currently undertake extensive social projects in the United Kingdom working in partnership with about 8 local government authorities in London alone.
WHY KISKIRINE EVENTS?
Our emphasis on the due process of objective actualisation and comprehensive visioning using state-of-the-art techniques and modern innovations blended with a maximum-impact strategic planning and first-class project management is what sets us apart from our competitors.
We work in close partnership with our clients' right from event conceptualizations to the finish. We LISTEN and we DELIVER!. We are able to offer good value for money by using our strong negotiating power to obtain better deals for our clients with numerous suppliers with whom we have outstanding working relationships. This is due to the fact that we constantly manage events for local authorities and corporate bodies and by constantly making use of these suppliers we are able to negotiate good prices for our clients. 
Olatokunboh  Bunmi Mustapha, the director of Kiskirine Events and Africanshowcase, is a multiple awards winner. With well over 15 years experience in staging high-profile international event management events, sporting events and conferences, she has successfully catered for various organisations and individuals including State Governors in Nigeria, Nigeria Telecoms Awards,City Airport Festival, Finchley Festival, Royal Parks, College of North West London, various embassies, TV Celebrities etc. Ola is currently working in partnership with about 8 local authorities in London and outside London to deliver successful festivals in the borough of London. She delivers over 15 festivals every summer in London. Kiskirine following the trails of her predecessors has given meaning to african artists and entertainment industry within the corporate world in Uk .
Ola  has obtain several professional courses such as Event Management, Personal
development, Coaching and Marketing.   Ola is so creative, innovative and sharp. She is truly a woman of substance. She  delivered Shalamar group for the Nigeria Telecom Awards night. She is the ceremonial manager for best of Nigeria in London a successful expo for Nigerians. She co-coordinate 
and delivered tailored programmes for different borough such as London Borough ofBarking and Dagenham Council, We currently consult for corporate organisations in the UK such as Hotels,Arik Air, Lycafly, Avia rep,Nigeria Diasporans Trade Investment Association, Engineering Forum Nigeria,  Nigerians unite for road safety and few upcoming organisations. We deliver events at parks in the UK, London Borough of Walthamstow,  London Borough of Brent, London Borough of Lambeth, London Wetland Centre and we are part of the organisation delivering 50th Anniversary for LBBD the only borough the Queen attended their 50th anniversary and much more - 
the very successful Switch on Light for The Mall Management. The first joint event between Local authority and, The Mall Management.. She is the membership secretary  of Engineering Forum for Nigerians UK and 
took part in organising the Olympic Torch 2008
is already working on delivering African festival for the Olympic Touch relay in different borough Hatfield Town Center, Walthamstow Town Center and were part of the Olympic Touch at the Dagenham Town Show  summer 2012. We have just gone into partnership with Flavafoodsonline- Food importer
Areas of expertise
1 Event Management / Marketing/Community 
2 Festive lighting/Fireworks 
3 Concerts
4 Weddings
5 Supply of international entertainers (musicians, actors/actresses, speakers, Mc, Dj,
street theatre, aerial circus performers, stilt workers, dancers, the
list is endless)
6 Communication and media management
7 Buying and Selling
You can rely on Kiskirine Events to deliver a high impact, professional, value
for money and memorable project. With Kiskirine Events, you will always get
the wow factor.
PROPOSAL
Whatever your project or Brand promotion, buying and selling, developing brand globally, festivals and developing market in your towns, corporate event, product
launch, or national celebration  we tailor each and every project, ensuring it to
fits clients and clients objective s. As our associates are also
reputable companies, we have greater flexibility and can offer you a truly bespoke
project package if you want a full package or part of project management surely deliver what you want.
We also supplement our associate with the best team from around the
world, many of them unique, helping us maximise creativity and impact.
We offer a complete range of event management. Whatever your brief/tender, we
can deliver bespoke solutions promising an outstanding result.  And whatever the project is supplying rendering services or buying we will deliver and, 
we can create a spectacle that will not only thrill but ensure all
logistics and health and safety procedures are met.
There is no end to what we can achieve. 
COST
We really work with our client's budget. 
INDICATIONS OF MARKETING
Launch both in UK and abroad
Websites
Face book
Linked in
TV/Radio/Newspapers 
Display at effective exhibitions
Using our database
Ongoing marketing of your brand in subsequent and related events
Kiskirine Events and partners has brought together an experienced management team which include three of the Nigerian and UK's leading  media .
Kiskirine Events will be able to produce a breakdown and full projections for the marketing and advertising when our client gives an indication of their budget.
Sorry, there are no upcoming events