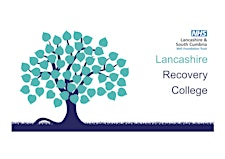 Lancashire Recovery College
New for 2020!
Welcome to Lancashire Recovery College's exciting and brand new digital offer, an engaging and revolutionary way to get involved in recovery learning.  This offer is brought to you in association with our valued partners.   We hope that you enjoy our digital offer as much as we have enjoyed producing it for you and remember to keep an eye on both our Twitter (@collegelfct) and Facebook (Lancashire Recovery College L&SCFT) accounts for accounts for regular updates.
Lancashire Recovery College is being developed by Lancashire & South Cumbria NHS Foundation Trust, in partnership with other community focused organisations across the county. 
We want to bring you learning opportunities that positively impact on your health and wellbeing. Lancashire Recovery College is a non-clinical approach that recognises the importance of lived and professional experience in creating accessible and engaging learning opportunities.
We want to raise the profile of recovery for all, supporting one and other and challenging stigma whilst developing resilient and informed communities. 
All of our courses are FREE and have been co-produced or specifically requested by individuals with lived experience, community members and recovery & clinical staff. 
Anyone over the age of 18 can access Lancashire Recovery College and get involved in the development of our offer, contact us via recovery.college@lancashirecare.nhs.uk to learn more or book on to any of our courses here.