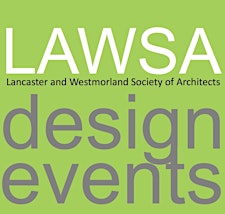 LAWSA Design Events
LAWSA is the Lancaster and Westmorland Society of Architects, the local branch of RIBA North West.
LAWSA Design Events has been established to champion better local design and architecture, communities and the environment by organising publicity, exhibitions and talks that are open to design and construction professionals and the interested public.

Our aim is to present a series of interesting, relevant and topical design seminars and events for like-minded colleagues and peers on a monthly basis.
It is intended that the events will take place at lunchtime on the last Wednesday of every month.
Everyone is welcome- please spread the word! This is a new venture and all support is appreciated.
Sorry, there are no upcoming events