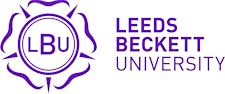 Leeds Beckett University
Based in the thriving city of Leeds, Leeds Beckett is one of the most popular universities in the United Kingdom. With over 24,000 students and 3,000 staff, our contribution to the region and beyond is significant.
We value our students' dreams and goals; our university is committed to preparing them for the world of work in the best possible way.
Sorry, there are no upcoming events