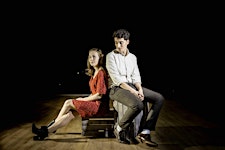 Let Me In
A PASSION FOR PERFORMANCE
Let Me In was born in 2018.
​
We are a growing production company based in Lichfield, Staffordshire.
 There is an innate desire in all of us to create performance, born from passion and an insatiable appetite for creativity.
​
We aim to portray that love, that passion and that creativity through our productions.
​
Our diverse shows encompass music, art, theatre and film.
​
We truly hope that you like what we have to offer.