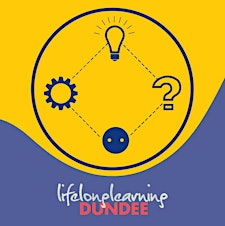 Lifelong Learning Dundee
"Lifelong Learning Dundee is an independent, not-for-profit organisation developed by former students and tutors of the long-running continuing education classes at the University of Dundee.
For many years the University of Dundee offered classes for the general public, most recently in its Courses for Adults programme. In 2016 the University decided to end this programme  but agreed to provide accommodation to enable Lifelong Learning Dundee to organise  general interest classes on the campus. 
Now, in its fourth year, Lifelong Learning Dundee is delighted to offer a new and exciting programme of classes taught by qualified tutors online.
Enquiries can be made at:  lifelonglearningdundee@gmail.com