London Entrepreneurs Network

Values
Everyone who is a member of our website - with 100% profile completion - will owns & receive one formal stock share of the website/company to sell  or keep.
We believe, it is unfair that people - who open an account in websites like Facebook or LinkedIn - do not receive a formal ownership, money or stock share of those website/companies. Because its people who make those websites truly useful, valuable, by opening accounts & placing their valuable information in those websites. Therefore we believe members too, should truly own those website;  not only the founders or shareholders. That is why we give you one formal stock share of the website/company to sell or keep - if your profile is 100% completed. So make sure to  open an account & make it 100% complete, since this  website is going to be the next big thing!
------------------------------------------------
Vision
"No matter their background, education or financial position, their gender or the connections they may or may not have those unsung heroes of the business world, the great idea thinkers, the entrepreneurs with grand aspirations and an empty bank account deserve their chance, their shot at success." Reza.S.
 ------------------------------------------------
Mission
Celebrating our entrepreneurs, helping the great idea thinkers and dreamers, supporting small business owners with big aspirations and inspired start-ups. Giving the next Branson, Gates or Steve Jobs the start they needed to bring something really special to the world!
 ------------------------------------------------
Aims
Firstly; becoming the biggest & the main network & platform, for all businesses worldwide; to communicate , network and promote their products or services for FREE.
Secondly; organising the biggest Business Show  worldwide, here in London, where exhibition is FREE or as little as £50; and cost NOT in £1000s; so every single person , startup or company can flourish, have a chance to start & expand at no cost or minimum cost.  Think more on our Mission & Vision above. 
Thirdly; organising  Angels Investment Show® the revolutionary, life changing organisation & television series – an extravaganza of small business/start-up pitching, angel investment, fly-on-the-wall business development, audience participation and charitable donations to warm the hearts of all those watching. The aim: to prove that people do not need to be defined by the money, connections and education they have amassed; that success can be possible for those less advantaged in our society who have great aspirations and great ideas; that you can make a difference, see your dream come true, or change the world with the right support behind you. We would love you to join, participate or sponsor.
------------------------------------------
About Us
If you join our underdevelopment website now; you, your services or your offers, will be most known & seen; because all the other members who we add, will check your profile & offers! Make sure to join now to get most opportunities; https://londonentrepreneursnetwork.com . 
We built what you ask for; what no one else have built; FREE features to:
Know what other members EARN, do or what they are looking for!

Messaging other members for FREE.

And many more great features; so register for FREE now HERE.
With over 30,000 members - "London Entrepreneurs Network®" is the ultimate networking and learning opportunity for entrepreneurs and business owners in and around London & the UK. The group has been active since 2008.
Participatation with us; https://youtu.be/bwsQ1bVzjsM

  
Why sponsoring us; 
https://youtu.be/kXQ-A-weMmM
 & 
https://youtu.be/apPuvN0DkrU
Our objective is to help the following groups:
anyone considering starting a business (pre startups);
anyone interested in building a business (startups);
anyone looking to scale a business;
anyone seeking funding (Angel, Venture Capital);
anyone interested in networking,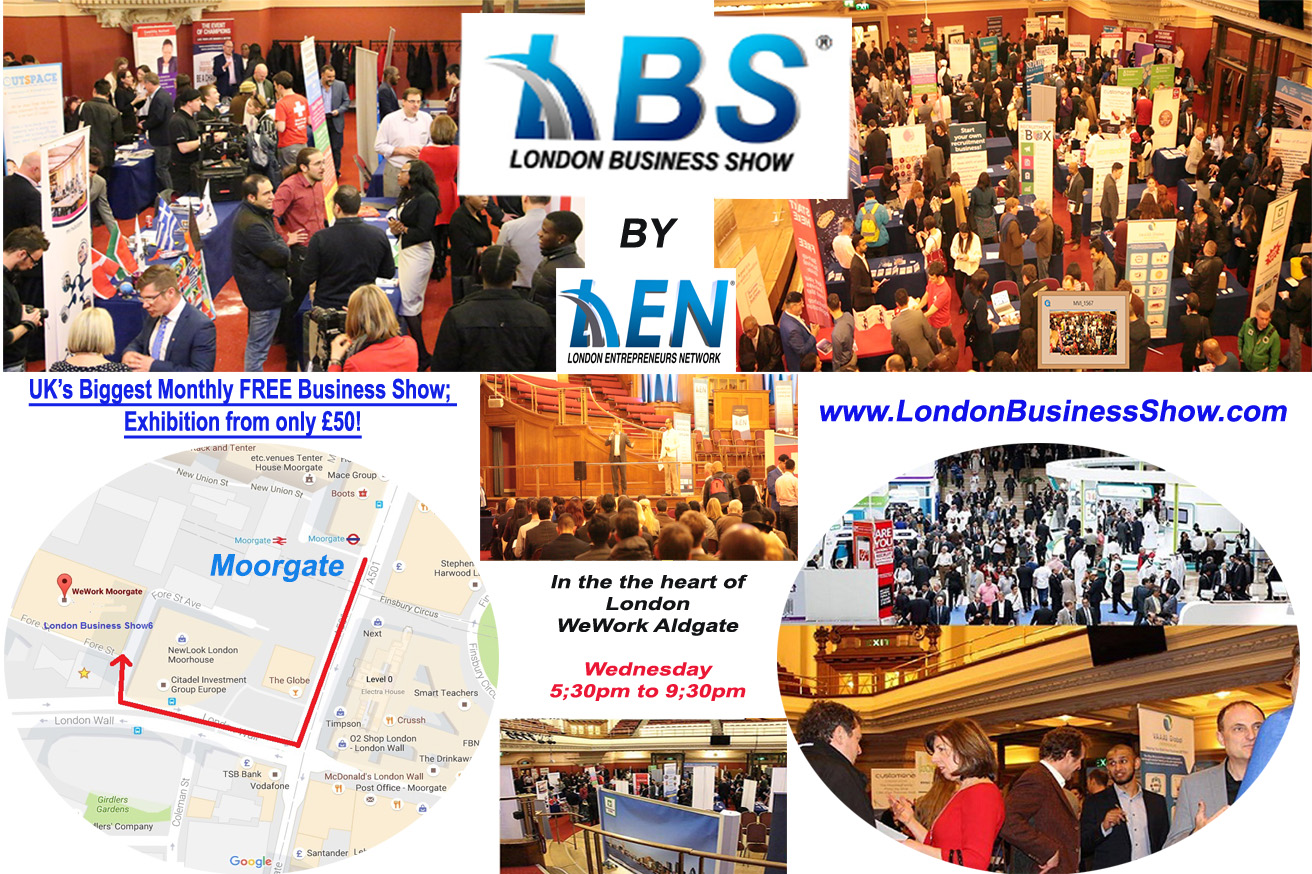 To meet business professionals, investors and like-minded entrepreneurs, exchange knowledge and build successful new business partnerships. We cover all business sectors, so you will definitely make valuable new contacts!
At our networking events we give our members a 30 seconds elevator pitch to introduce themselves and their business (for up to 10 individuals). If you have a product or services to offer to a wide range of people/our members and wish to speak at our events (regarding your businesses), please contact us.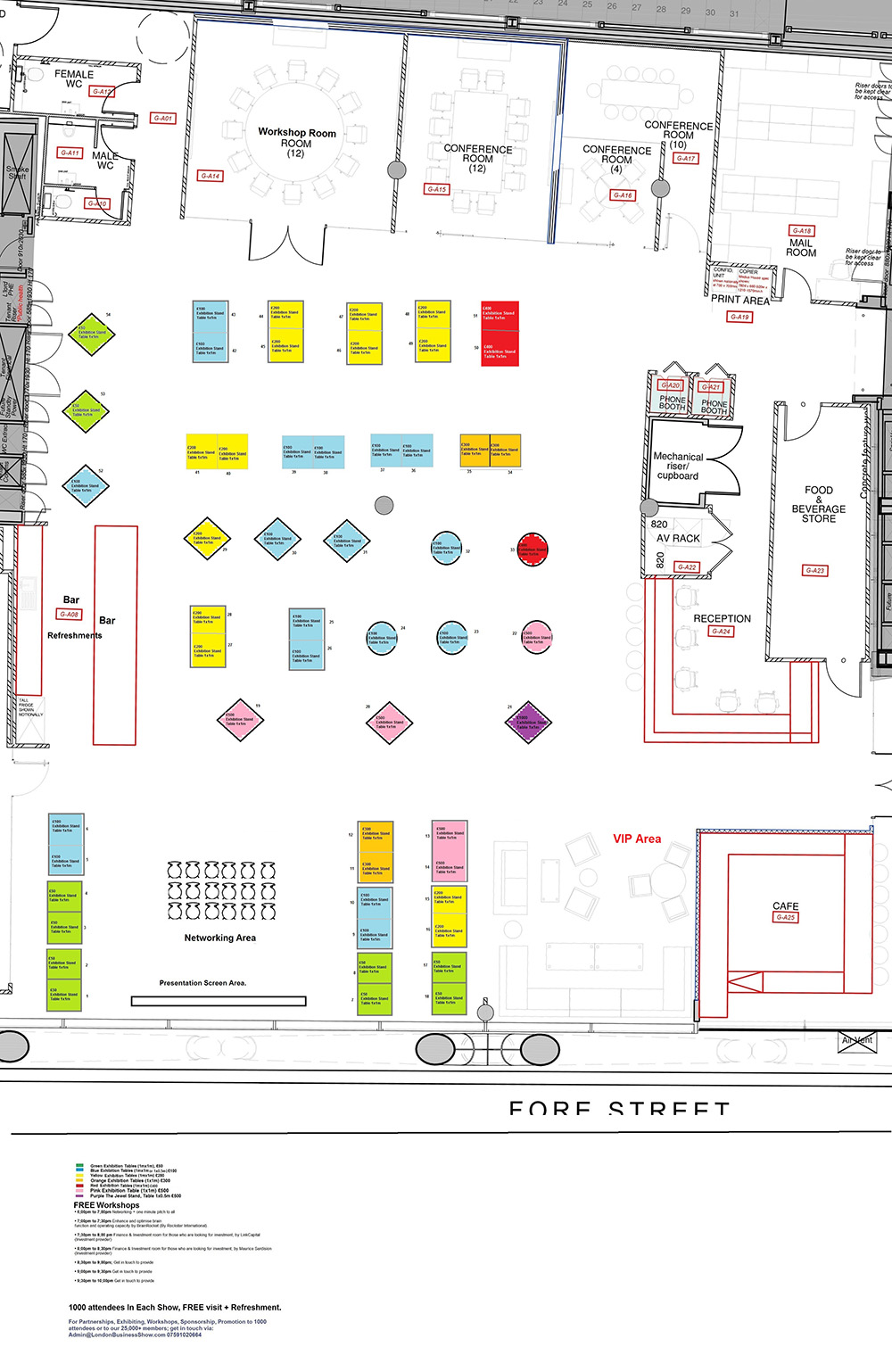 We also organise training, mentoring and round table business lunches, dinner parties/events with special networking opportunities for members to discuss products, services or offers that benefits the group.
Our events provide you and your business in-depth knowledge and opportunities. We encourage our members to attend our events and actively engage in helping others.
If you work for, have or know suitable venues that can help our group or want to help organise an event we welcome your input and co-operation.
Please do not hesitate to get in-touch if you have any question or suggestion.
Sponsors are always welcomed.
Warmest regards 
Organizers
Reza Soheily 07591020664, CEO@LondonEntrepreneursNetwork.com 
 We look forward to seeing you!
 London Entrepreneurs Network ® Limited
 Raising money is not a problem. Just fair valuation & proof that people want your products or service. Get in touch.
--------------------------------------------
Contact: 07591020664, Admin@LondonEntrepreneursNetwork.com