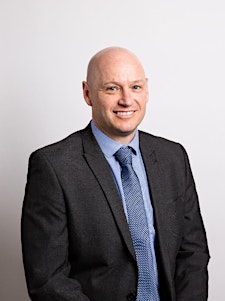 NLA Local Rep: John Forth
The National Landlord Association is the UK's largest membership organisation for private residential landlords, supporting and representing over 40,000 members. We help landlords navigate challenges and proudly offer some of the most comprehensive learning resources and market-leading intelligence available in the sector.
John has been a property investor and landlord for the last 20 years and an NLA member for six and a half years. He has extensive knowledge and experience of the private rented sector and is a qualified member of the Chartered Institute of Housing with a BA (Hons) in Accounting and Business.
In addition to managing his own property portfolio he manages several supported housing schemes for vulnerable people throughout the North East of England.  John has also held the position of director of several businesses in diverse sectors including IT, renewable energy and B2B networking.
He is passionate about health and fitness and has previously managed a sporting events company dedicated to changing lives through sport.
John has a young family, who can often be found taking part in outdoor activities in the Lake District and Scotland.
Sorry, there are no upcoming events