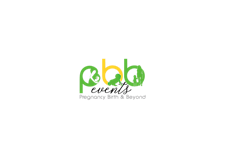 PBB Events
PBB Events is run by Debbie & Emma Trollope. Midwives and educators their mission is to empower, teach and provide well run, freindly, informative events for birth professionals, expectant parents and women in general aged 18-80.
Birth professional events include biomechanics study days, subjects around complications in pregnancy and much more. With a mixture of Emma & Debbie teaching as well as professionals from thier individual fields, the events price always includes refreshments and a lunch for the long days.
Expectant parents can choose from a mixture of antenatal options including 4 week classes or the 2 weekly, Pregnancy Club. This gives parents an oppertunity to ask questions, feel supported, meet other parents and gain all the knowledge to make their pregnancy and birth and new baby expereince a healthy and positive one, no matter how baby is born.
The health seminars are for women aged 18-80 and include subjects around the Menopause as well as your pelvic floor.
For more information on any of these events or to just get in touch with Debbie or Emma then email them on pbb-event@outlook.com
PLEASE NOTE: during the Covid-19 outbreak some events have been cancelled, those that are going ahead at this time are online.