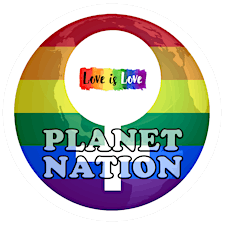 Planet Nation
Planet Nation is a listings and lifestyle website by the community for the community. It launched in 2016 following 5 successful years of running Planet London. As well as an events calendar to promote the events taking place in the community, there is also a variety of articles on various subjects including books, theatre, music and general lifestyle and opinion articles.
Planet Nation works hard to give visibility and a platform to those in our community keeping it going, and often overlooked. It is proud to collaborate and contribute on a regular basis and is always open to new suggestions of ways to further enhance our community.
Planet Nation is run by Naomi Bennett and a team of Planeteers (LBQ volunteers). In addition to the website, she works hard to support LBQ women through marketing and design support, sponsorship, training and more. She is always happy to talk to women about potential collaborations and ideas and is committed to improving the community and encouraging women to be their best.
Sorry, there are no upcoming events