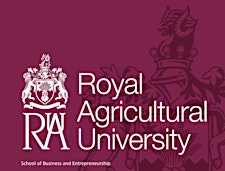 RAU School of Business and Entrepreneurship Online Sessions
At the School of Business and Entrepreneurship (SBE) our focus is on supporting people to become a leader capable of developing the rural economy. So, whether you aspire to a successful career in business or agri-business or, dream of starting your own company we will help you to make it a reality.
The Head of School, Dr David Bozward, leads an established team of academics and practitioner educators with an outstanding reputation for teaching, research and business development. All of whom are committed to working with our students to create a vibrant and dynamic learning community.
Unlike many other business schools SBE offers a curriculum that is grounded in the values, beliefs and ethics of the rural economy which now encompasses a diverse range of ventures from environmental innovators to high technology companies and social enterprises as well as agricultural businesses.
Given the constantly changing nature of the rural economy we are constantly refining our offering and updating materials to ensure that students will receive an education that will prepare them to take advantage of these opportunities. In recognition of this and the practical nature of the courses that we offer, all of our honours degrees have a rare level 6 dual accreditation from the Chartered Management Institute (CMI) meaning that students leave with an additional diploma and associate membership of this internationally recognised organisation.
The rural economy faces many challenges but it also has a lot to offer, from leading sustainable economic development to the provision of public service provision through social enterprise. We are looking to support entrepreneurial leaders of the rural economy who are showing the way forward and aim to make a difference.
 Through the use of open access blogs, events and online interactive sessions we hope to stimulate knowledge acquisition and discussion on key topics of interest to rural professionals and budding entrepreneurs, raising questions and sharing insights.
These webinars are online seminar series building on the University's commitment to engagement with people in the place they are located. Our aim is to focus on how policy, research and knowledge informs rural businesses.
"Developing a global network of entrepreneurial leaders for the rural economy"