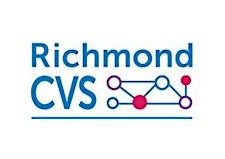 Richmond CVS
Richmond CVS is the principal infrastructure support body for the hundreds of organisations that make up the voluntary and community sector in the London Borough of Richmond upon Thames.
We provide a voice to represent the sector as well as advice and training in relation to all aspects of charity, community and voluntary activity.
We work with Richmond charities, voluntary organisations, community groups, social enterprises and individuals looking to develop, grow or start up an organisation with a social purpose.