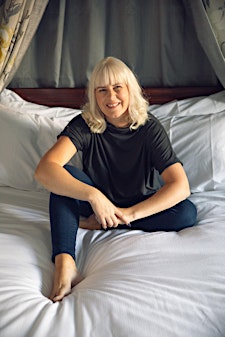 Samantha Cameron Social Media Expert
With only 24 hours in a day, do you struggle to fit social media into your already busy day? Do you panic when it comes to putting your social media content together, as you have no idea where to start or what to post – or even where to post? 
Social media can be the best way to grow your customer base, communicate with customers old and new, and to express what you and your business are all about.
But it all takes time!
From coaching for absolute beginners, to devising a strategy across multiple social media platforms, I can help you build a solid social media presence for your business, and give you all the tools you need to cultivate and maintain your following.
I've grown 3 successful businesses using social media and other online methods, and I'd love to help you do the same. If you are ready to take your business to the next level, then I'm ready to take you there using my simple but effective methods. 
As a social media expert I've been showing businesses of all sizes how they can grow for over 4 years. 
As an entrepreneur, public figure, keynote speaker and professional networker I love nothing more than sharing all of my knowledge, tips and advice on social media and social networking with others to help them gain new customers. I will help you understand your social media and how you can use it to maximise your social media presence, build your online profile and increase your brand. 
My social media solutions include:
*  1-1 training and mentoring
*  Social media consultancy 
*  My own scheduling and content creator 
*  Online social media training programme 
*  Social media content planners and calendars 
*  Facebook support group 
*  Social media group workshops and training days 
*  Social media management 
*  Paid ad campaigns 
*  Monthly networking event 
Being a business owner, a Mum to 5 amazing children, wife to my wonderful husband Rich and I dealing with a chronic disease, I know how important it is to have a good work and lifestyle balance, family is everything, especially our time together and our holidays. 
Showing other businesses how simple and fun social media can be and also how to save time allowing you to get back time for YOU is my PASSION.
Sorry, there are no upcoming events