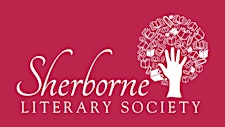 Sherborne Literary Society
The Sherborne Literary Society organises various events throughout the year for both members and non-members of the society. Our Words with Wine events usually have a well-known author talk about their writings over some canapes and a glass of wine. Our Poetry Plus events, also with canapes and wine, have many different themes. For both Words with Wine and Poetry Plus events tickets can be purchased through Winstone's Bookshop at 8 Cheap Street, Sherborne DT9 3PX (01935 816128).
Once a year we organise a Literary Lunch with an excellent meal and a literary talk afterwards; tickets for this can be purchased through Eventbrite.
But once a year the big event for us is annual literary festival in October. All details of this are listed on the society website and tickets can be purchased online through Eventbrite or from the Tourist Information Centre in Digby Road, Sherborne, DT9 3NL (01935 815341)
For members of the Society there are huge advantages throughout the year, not least you get a 10% reduction for Festival tickets and a 10% discount on all books purchased from Winstone's Bookshop. You can join the Society through the website (see above).
Sorry, there are no upcoming events