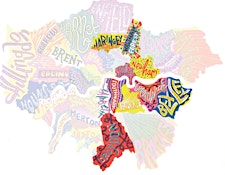 Start-ups in London Libraries (SiLL)
Our Start-ups in London Libraries workshops are now available as webinars which are accessible remotely, wherever you are. Check out our schedule and register your place on one of online workshops
This project is designed to help aspiring entrepreneurs turn their business idea into a reality - through our network of 10 London boroughs, we deliver grass roots support on your doorstep.
Whether you have always wanted to start a business, or have just taken your first steps into entrepreneurship, we will give you the skills, information and know-how you need to build a viable business.
Our partner library network includes the following London boroughs:
Bexley

Croydon

Greenwich

Haringey

Lambeth

Lewisham

Newham

Southwark

Tower Hamlets

Waltham Forest
Find out more on our website.


The project is fully funded by the European Regional Development Fund, the British Library, ten participating London boroughs and generously supported by JP Morgan and Arts Council England.