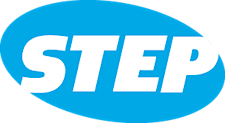 STEP Scotland
STEP provides support to local businesses and offers solutions for businesses to get started, grow and be a success. We are a non-profit distributing private limited company, with all profits reinvested into business support activities.
We have a unique approach as we have access to a wide range of quality advice, and expertise delivered by passionate professionals who are determined to help businesses thrive. Our products and services have been developed to meet your business needs.
Ultimately we want to help you grow your business!
You can view our event privacy policy for events at https://stepscotland.co.uk/step/step-terms-conditions/event-privacy-policy/