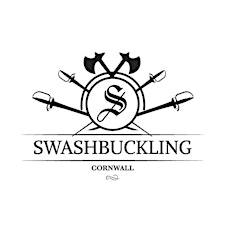 Swashbuckling Cornwall
Swashbuckling Cornwall was set up in 2014 with the aim of bringing Stage Combat to Cornwall. It provides a range of courses for all abilities, professionals and amateurs alike.
We passionately believe that Stage Combat can not only increase the skills level of those working in the creative industries but can also be of great benefit when it comes to understanding theatrical and national heritage. The bonus is that it is great fun and an alternative to the gym.  
Based in the Duchy of Cornwall we are very fortunate to have some great places to train and develop workshops, and a rich culture to draw on. 
www.swashbucklingcornwall.com 
Sorry, there are no upcoming events