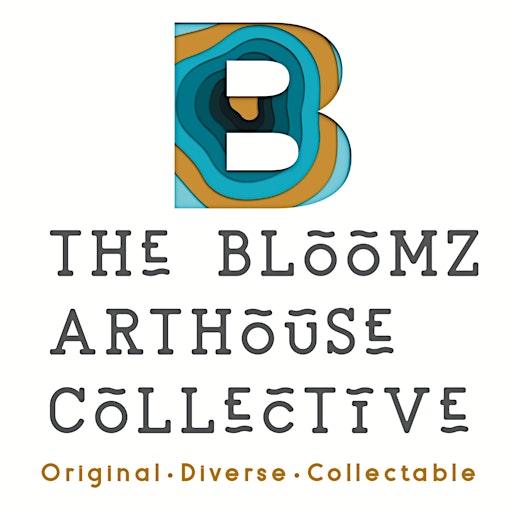 The Bloomz Arthouse Collective
We are The Bloomz—a diverse group of artists, linked by our creativity, belief in the importance of our art and the desire to show our work. It is quite rare to get such a collection of artists working together, and we all met on a course by Business and Mindset Mentors, Leigh & Paula. Leigh & Paula encouraged us to support each other and not see other artists as competition. We were inspired by London's historical 'Bloomsbury Group' to create a group of our own, hence 'The Bloomz'.
.
We decided to start our own on-line 'Arthouse' that would periodically produce a virtual art show. The main objectives of our shows are:
.
Artists. We want to show our work and our creative processes with the additional chance to talk about our collections to collectors and anybody interested in art. The main purpose is to gain followers genuinely interested in our work, and whom may be interested in buying a piece or in the future. Of course, if any collector wishes to buy on the day of the show they are very welcome.
.
Visitors. They want a chance to meet a diverse group of artists who work in varied media and find out about their pieces, what inspires them, and learn about their processes. Artists often hear that people can find High Street galleries uninviting and intimidating places. So we wanted to break down the barriers and talk direct to anybody interested in art. Hopefully visitors will find an artist, among us, about who they would like to find out more, and thus will be able to follow them—either through social media or by joining the artist's mailing list.
.
We were uninspired by the various virtual, on-line events that involve scanning through pages and pages of flat art. So we decided to organise an on-line artshow with a difference— you get to meet and chat to the artists, live, as well as see their art, in a relaxed, informal atmosphere.
The Bloomz are a closed group, consisting of the original 15 artists who met and got to know each other on the Leigh & Paula "Sell MORE Art 30 day Boot Camp". In the first year—over 3 shows—we will develop the on-line art event concept, and from September 2021 will consider, selectively, inviting artists to join our shows. Only artists that are members of the Leigh & Paula Alumni will be elligible to apply.
Sorry, there are no upcoming events