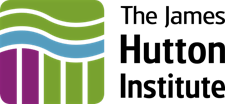 The James Hutton Institute
The James Hutton Institute is at the forefront of meeting the global challenges of providing food, energy and water from finite land and natural resources. The institute is a world-leading scientific research organisation focused on land, crops, water and the environment.
Our strengths in land, crop, waters, environmental and socio-economic sciences enable a broad range of science disciplines to interconnect, delivering knowledge, products and services that improve the quality of life.
In partnership with people, organisations and governments, our work enhances sustainable environmental, social and economic development, delivering practical solutions for our shared future and influencing the agenda for land use and development for the 21st Century.
Sorry, there are no upcoming events