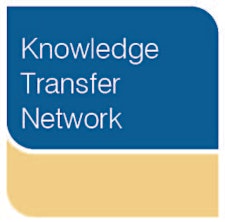 The Knowledge Transfer Network
The Knowledge Transfer Network spans the technologies underpinning devices, tools and technologies that are taken for granted today—and that will be taken for granted tomorrow.
We are committed to connecting people who don't usually meet because that's where the magic happens. Whether this means farmers talking to sensors specialists about sustainable agriculture; or materials scientists talking to laser scientists about 3D printing—we exist to put innovation into practical use.
Why not check out our website here
Sorry, there are no upcoming events