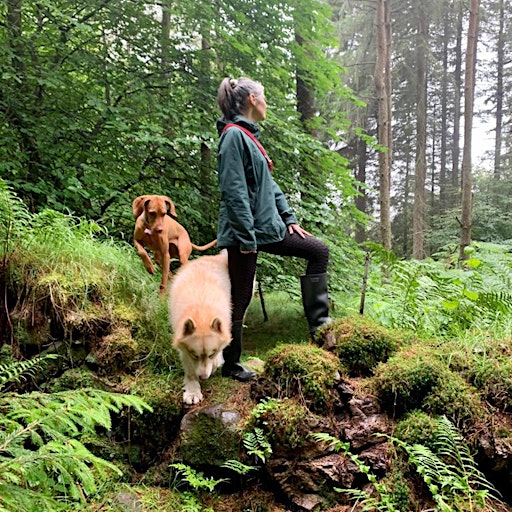 The Little Foragers Kitchen
My name is Vicky Manning and I'm the founder of The Little Foragers Kitchen.
Our ancestors depended on Nature to supply them with food, medicine and shelter. Their supermarket, pharmacy and equivalent of B & Q was literally right outside their house. I'm passionate about helping people of all ages to reconnect with this lost knowledge, in an accessible and fun way.
Sessions are a mix of in person and online events.
In person sessions include shorter informal two hour walks with a wild drink and snack, looking at a variety of wild food medicine and the folklore, longer sessions which include a full meal, some of which will be gathered by the participants, and sessions which focus on particular activities in Nature, such as bushcraft, Forest School with families, Women's Health, Wild Pizza, Foraging and Fermenting to name a few. These are hosted in locations in and around Glasgow and Oban, Argyll.
Online sessions are accessible regardless of location and cover a variety of wild food and related product activities and topics, such as Conifers For Food and Medicine, Wild Snacking Recipes, Wild Food Preservation, Making Your Own Natural Cleaning Products, Wild Fermented Drinks.
Foraging, done sensitively and mindfully, with respect for the local environment, is more sustainable and better for the planet, using less resources, (nothing will be pre packaged in plastic or have flown thousands of miles to get to it's final destination!).
Wild food is nutrient dense and seasonal, so has much greater health benefits than foods grown out of season or sat in transit or on shelves for several days before purchase.
Food production in general, isn't sustainable and, in most cases, is detrimental to our wild life populations. More foragers means more folk out there who value our wild life and wild spaces.
Foraging is better for our mental health. Trees and plants release chemicals which trigger the release of hormones which make us feel calmer and more relaxed.