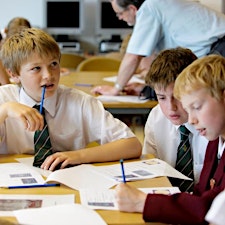 The National Archives: for schools
Students of all ages and abilities can enjoy the challenge of finding and interpreting historical sources at The National Archives. Our sessions complement the requirements of the new Key Stage 1, 2 and 3 National Curricula, and GCSE and A-level exam specification syllabi for history.

We also offer Continuing Professional Development (CPD) for history teachers to help improve learning outcomes for students when working with documentary evidence.

Sessions are led by members of our education service, all of whom are qualified teachers with recent classroom experience. Some special events are led by qualified freelance professionals or costumed interpreters.

The National Archives is the official archive for the UK government, and for England and Wales. We are the guardians of some of the nation's most iconic documents dating back more than 1,000 years. Our collection is accessible to everyone all over the world.