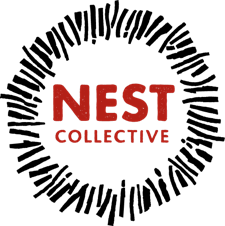 The Nest Collective
The Nest Collective is a leading force in contemporary and cross-cultural folk music.
We bring people together to experience extraordinary music, rekindling connections with nature, tradition and community.
Founded in 2005 by Mercury-nominated artist Sam Lee, the Nest Collective began as a small gathering of music and folk lovers. Today, our vibrant annual programme includes a diverse range of music events in locations across the UK, featuring outstanding emerging and established folk, world and roots artists from across the globe.
Because we embrace and encourage connection with nature, many of our events take place outdoors in beautiful green spaces, both in cities and rural areas. We welcome an ever-growing community to our events in London and around the country.
The Nest Collective includes: