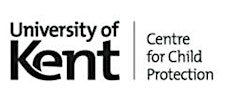 University of Kent, Centre for Child Protection
The Centre for Child Protection at the University of Kent is a centre of excellence and innovation in training, research and practice. It is aimed at the full range of professionals involved in child protection.
Providing high quality, targeted and innovative child protection training and research, the Centre aims to support all health and social care practitioners worldwide: teachers, social workers, youth workers, probation officers, GPs, lawyers, police officers, health visitors and voluntary organisations. The centre is dedicated to providing training opportunities, CPD tools and research to raise professional and organisational standards.