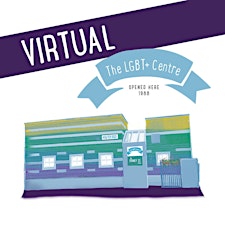 Virtual LGBT+ Centre
We're bringing the LGBT+ Centre to you!
Many of you will know that Manchester has one of the most amazing community hubs, which is open to everyone, but especially welcoming of LGBT+ people who sometimes get a rough deal of it in other places or venues.
The brilliant opportunity we now have whilst we're 'staying at home' is you can now all come along to the LGBT+ Centre and get involved with some great workshops and activities, without the hassle of a journey or finding your way to us.
We have launched the #VirtualLGBTCentre which will bring you a host of fun and free activities each week, brought to you via zoom or hangouts.
Workshops and activities will include: foraging, arts and creative encouragement, celebrations, virtual history tours, discussions and debates, support for each other and lots more. Keep an eye on our eventbrite page for activities and registration information. Or sign up to our newsletter to get notifications straight to your inbox.
Sorry, there are no upcoming events