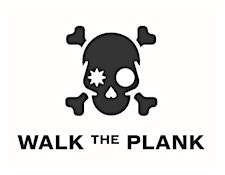 Walk the Plank
Walk the Plank is one of the UK's leading outdoor arts organisations with an award-winning portfolio of work drawn from an exciting range of creative projects nationally and internationally. From village square to international stage, we work in collaboration with diverse communities and artists to enrich lives through shared creative experience. We create work that gives people a sense of pride, a sense of identity and a sense of place. In 2017 we moved to Cobden Works, our new creative hub for outdoor arts, in Salford, coinciding with our 25th anniversary. After a quarter of a century of inspiring creative excellence, we continue to have a huge appetite for artistic risk and innovation.
Founded in 1992 by Liz Pugh and John Wassell, our Creative Producers, the company produced work on board the UK's only touring theatre ship for fifteen years; alongside outdoor performance, parades, and civic celebrations. 
Walk the Plank is a registered charity and company limited by guarantee, governed by a board of Trustee Directors; our Chair is Shona McCarthy. We operate a trading subsidiary, Walk the Plank Fireworks, to manage our commercial fireworks contracts, and the charity is an Arts Council England National Portfolio organisation. 
More information on our history and work: Walk the Plank - About Us; and our current showreel: https://vimeo.com/176307961
Sorry, there are no upcoming events