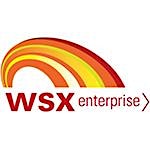 WSX Enterprise
WSX has a simple mission – to provide practical, expert and trustworthy support that empowers entrepreneurs and businesses to create sustainable success, in ways that benefit and enrich the wider economy and community.
We've been doing this successfully for almost 20 years in partnership with a wide variety of different funding and delivery partners. Over this time we've amassed a wealth of experience, knowledge and capabilities, whilst also building up an extensive network of close relationships with organisations and businesses across the South of England.
In the process we've established a reputation as a thoroughly dependable team of seasoned professionals that inspires trust – a supremely safe pair of hands, with a proven track record of delivering successful programmes that produce real benefits.