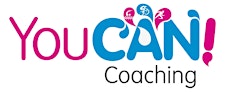 YouCanCoaching
I am a Triathlon Coach and Swimming Teacher based in Coventry, West Midalnds.
I work with people who swim for fitness and fun and who want to swim further with less effort. I am licensed Total Immersion Swim Coach and  I work with adults learning to swim their first length of front crawl through to triathletes qualifying for the world championships. 
I also provide a Triathlon Coaching service to help you train for an event from sprint distance to Ironman.   
Morris Centre Club • Birmingham
£220
Morris Centre Club • Birmingham
£220