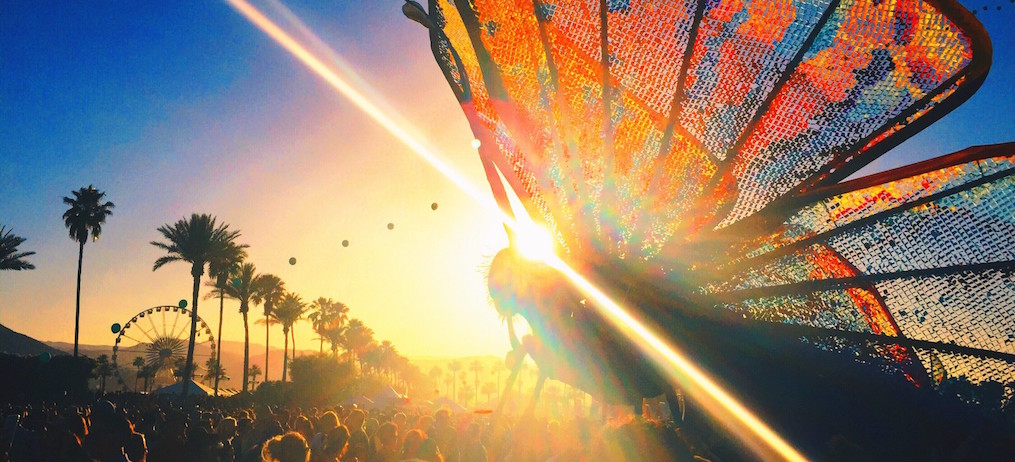 10 Great Brand Activation Ideas
As an event organiser, you are always looking for ways to add that extra wow factor to your event. A brand activation might just hold the answer. We share ideas that will boost your attendee's experience.
What is brand activation?
From handing out a new product for free to adding an immersive virtual reality element to your event, an activation is all about brand experiences that are aimed at increasing awareness and engagement. If it's executed well, a good brand activation will make your event more memorable and leave attendees feeling like they've received something extra for the price of their ticket.
How do you activate a brand?
The best brand activations introduce people to a brand and give them an opportunity to interact with their products and services – the more interesting the interaction the better. You might be looking for brand activation ideas to promote your own company or organisation, or you might be thinking about including brand activation as part of a sponsorship package. This is where you give a third-party the opportunity to engage with your attendees in return for financial or material support in the lead-up to, and during, your event.

When coming up with a brand activation strategy, it's important to focus on your audience and find ways to surprise them, intrigue them, challenge them, or solve their problems. Adding value should also be central to any brand activation strategy. In addition, the activation should make attendees want to show off and share their experience on social media. 
With this in mind, you'll want to make sure that promotional material featuring the brand's name – and perhaps an associated hashtag – are front and centre at all times as user-generated content (UGC) will give the brand and your event some great free publicity.

What has experiential marketing got to do with events?
Event planning is all about creating unforgettable experiences. Brand activations – also known as experiential marketing – can help organisers achieve this goal. A brand activation adds an extra element to an event and can take many forms – ranging from large-scale installations to sampling campaigns – but they always aim to bring a brand to life and give the audience an opportunity to interact with it first-hand. 
Brands use events to give new and existing customers a face-to-face experience, to allow them to get up close to their products and services, and then to share the experience via social networks and channels.

10 inspired ideas for brand activations
1. Tell a story: When it comes to promotion, consumers are responding more and more to authenticity, so an activation should reveal the background behind the brand. Information about where the product comes from, how it's made and especially the people who brought the product to life, all add depth to an attendee's understanding of a brand.

2. Lead with your values: Similarly, link the activation to the lifestyle the brand is celebrating – for example, a sunglasses brand could set up a pop-up beach. Also, a brand can demonstrate their green credentials through an eco-friendly activation like a living wall or a pedal-powered light installation.

3. Make use of tech: From the phones in our pockets to the voice assistants in our homes, we interact with tech all the time. But how about taking it to the next level by offering attendees the chance to try a VR headset or 3D printing?

4. Offer an escape from reality: That said, you don't need gadgets and gizmos to create an immersive experience. Look at HBO's Game of Thrones-styled escape room that was at Austin's South by Southwest festival in 2017.

5. Get everyone up on their feet: You might be arranging a conference or seminar, but it's important to remember that people don't want to sit down all day either. So, why not consider a brand activation that introduces an activity – table tennis, bucking bronco, curling, axe-throwing…?

6. Grab the attention of gourmet fans: Everyone loves drinking and eating for free, so invite food and beverage brands to showcase their wares – the brand will get some great exposure and you will have come up with a cost-effective catering solution.
7. Do the basics brilliantly: Cover the essentials but add an extra twist, like mobile network operator EE's charging bull. The bright green bull doubled as a WiFi hotspot and charging station and was seen grazing in fields at music festivals all over the UK a few summers ago. Then there was the Virgin Train that transported people to Festival No.6 in Wales and was decorated as a party locomotive – immediately setting the tone for the rest of the event.
8. Read people's minds: This is all about brand activations that solve a problem for the customer, and that might be a problem they didn't even know they had. Like Benefit's Glastonbury Brow Bar, where shower-starved revellers could enjoy a free makeover. Other problem-solving activations could include chill-out areas at a conference or protein bars and isotonic drinks at an endurance event.

9. Give people the big picture: For charitable organisations, brand activations are a great way of bringing a social or political issue into focus. When World Vision popped up at Camp Bestival, they invited attendees to explore the mud huts of a typical village in Sierra Leone.

10. Eyes on the prize: Competitions – especially where the prize is on show for people to see – generate a real buzz and provide a lead generation opportunity for brands. 
Overall, it's a win-win. Activations expose attendees to a brand while increasing their enjoyment of an event. 
Ready to get started on your next event? Create your event page here!