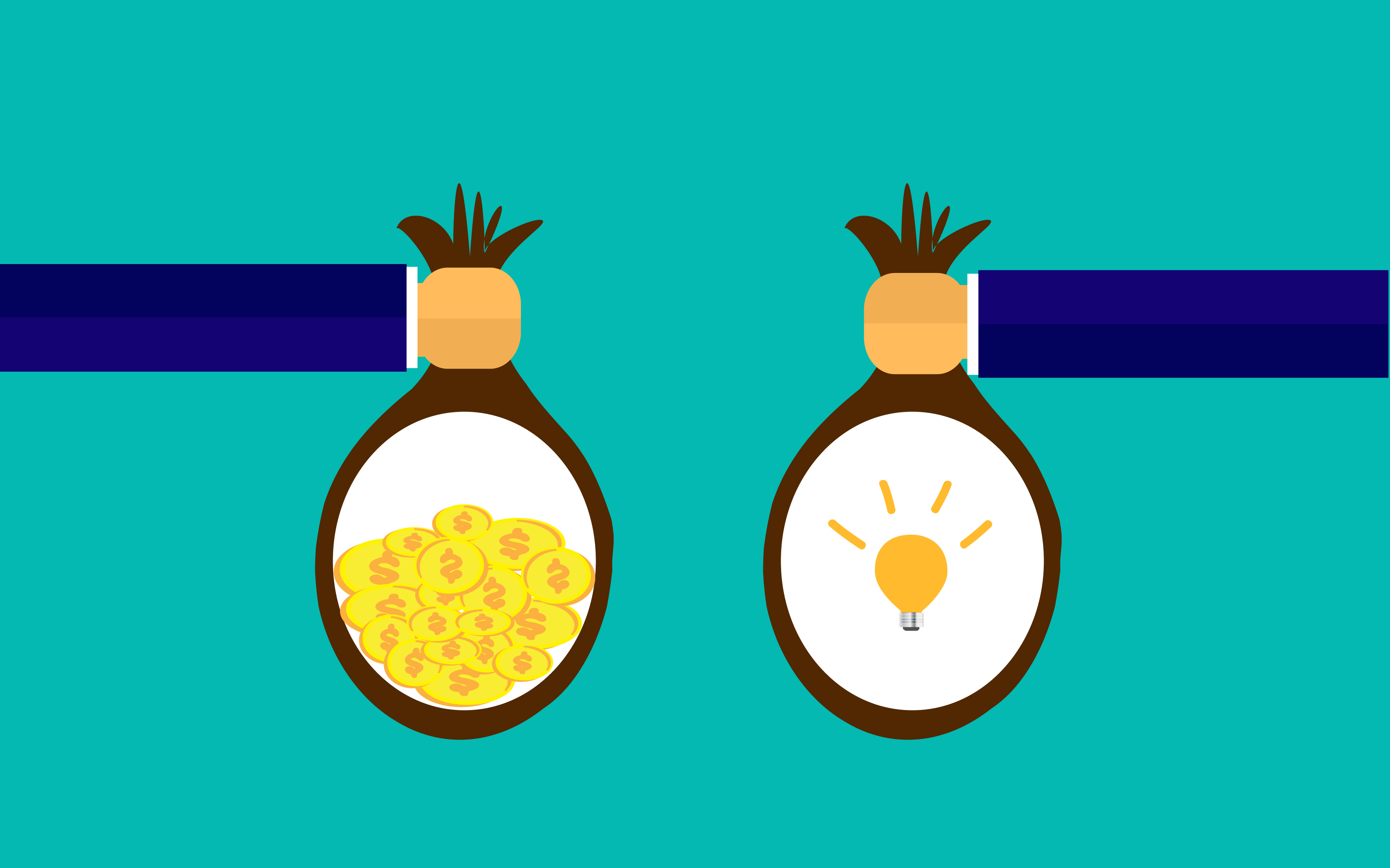 8 Ways to Finance Your Event Idea
Having an idea for an awesome event is unfortunately the easy bit. To bring your dream to fruition you will need money, and often a lot of it!
But don't let this put you off; there are numerous ways to finance new events. From traditional finance methods like bank loans through to the new and novel like crowdfunding, we have outlined 8 different ways to finance your event idea – choose one or mix and match to secure the cash you need.
Before you start, estimate the costs of your event and how much you could realistically raise from each funding source.
Crowdfunding
The advent of crowdfunding platforms like Kickstarter has made testing the appetite for new events so much easier, allowing organisers to try out ideas before risking cash.
You simply provide details about your great, new event, set a fundraising target and ask wannabe attendees to pledge to buy a ticket if the event takes place. If there is not sufficient interest and you don't meet your target then the pledged money is released.
Therefore, it is a risk free 'investment' for the attendees and also for the organiser, who does not need to stake their own funds. However, although the process is simple, attracting ticket purchasers is not necessarily as easy.
You will need to hit up everyone you know to spread the word about your campaign, launch an assault on social media and dedicate much time and resources to marketing.
Related: 6 tips for crowdfunding your next event
Angel Investor
Angel investors are wealthy individuals or groups of people looking for investment opportunities. Websites like Angelsden can help connect you with relevant investors via personal introduction or pitching events (for a fee, of course).
They have 13,000 angel investors and claim a 90% success rate following coaching by a 'lead investor'. However, you do need to have some trading history and be looking for at least £50,000.
Other routes to finding an investor would be approaching existing contacts who know and trust you, or highly targeted individual investors or specialist investment groups. For example, if you want to launch a conference about innovations in cleantech, approach an investor with a track record in energy, not someone who usually places their money in real estate, for example.
Related: How much is your event worth? Putting a price on your conference or exhibition
Savings/ internal marketing budget
 Also known as the 'put your money where your mouth is' option! Look at your own resources to see how much cash you personally or your company can put into the budget.
Exposing yourself to some level of risk can demonstrate your commitment and help encourage other investors, sponsors and partners get on board.
Related: Launch your event in a month – event budgeting
Bank loan
 Banks don't hand out loans as easily as they once did, and they are unlikely to lend against an event itself, but if you have a company with a proven track record, a business loan may be an option.
Alternatively you can borrow against an existing asset, such as your house, but unless you are 100% certain your event will be a success you will have to give this one lots of thought before committing.
Related: How to get your event budget planning right
Advance ticket sales
 Using an event-ticketing platform like Eventbrite you can start selling tickets long in advance of your planned event date. Not only does this enable you to test the water as to the desirability of your event idea, it also gives you access to some working capital.
If you're organising an event that's using Eventbrite Payment Processing, you're qualified to apply for Advance Payment to receive payment before your event takes place.
Twice a month, you can receive a proportion of your advance ticket sales, supplying you with vital cashflow to get your project off the ground.
Related: How to decide when to launch your event
Sponsorship
 Corporate sponsorship is a very effective way to fund key elements of your event, and is utilised by the vast majority of events. However, sponsors usually come on board after your event has got off the drawing board.
Sponsors will want to know how many people are coming to your event, when and where it's taking place, what's on the agenda and see your marketing plan.
It will probably be necessary to get some core funding in place – or have people already signed up for your event – before approaching sponsors. When you do, make sure you have also finalised your sponsorship packages and are clear on exactly what benefits you can offer to sponsors.
Related: How to get good event sponsorship
Sale of exhibition space
In the same way you can sell tickets in advance of your event, you can also pre-sell exhibition stands and take deposits from exhibitors.
You can sell space for hundreds of pounds per square meter so you can raise a significant chunk of capital by getting exhibitors on board early. However, being a new show with no track record will make securing exhibitors a challenge.
Work your existing contacts to gain your first few exhibitors, offering them tempting early bird discounts. You can then use their commitment to help convince others of the credibility of your event.
Related: How to motivate an event sales team
Barter
Finally, don't discount the value of in-kind funding. What can you or your company offer to companies in return for the goods and services you need?
For example, a magazine that is organising a reader event, could offer a catering company free print advertising in exchange for providing f&b.
Alternatively, you can offer partners the opportunity to play a role at the event itself – e.g. negotiate with the venue to give you a discount if you allow them to make a presentation.
The more you work with other brands and partners to host your events, the more you can save.
Related: How to structure a successful event sponsorship proposal 
Conclusion
As the old saying goes, there are many ways to skin a cat. By using a combination of the above funding tactics you can first test interest in your event, allowing you to book your venue or sign contracts in confidence, before moving on to wooing bigger fish.