6 Great Examples of Organisers Using Video To Promote Events
6 Great Examples of Organisers Using Video To Promote Events
Video engages eyes, ears, heart and mind and can get your message across in mere seconds.
In fact, according to Forrester Research, one minute of video is worth 1.8 million words! And here are some other striking statistics: video is 600% more effective than print and direct mail combined, and 1200% times more likely to be shared than links and text combined.
There are a number of different ways you can use video and not all of them have to cost a bundle. Here are 6 different types of video used by event organisers on Eventbrite, which should inspire you to get behind (and in front of) the camera (and for more event promotion ideas, join the conversation over on the EventTribe forum).
1. The Glossy Promotional Video
If you've run your event before, hopefully you took the opportunity to have it captured on camera. For repeat events, it's well worth having a professional video put together. It can serve as a reminder of a great day for attendees and help attract new delegates and speakers for next time.
Here's a great example from global leadership conference Leadercast 2014, showing all the highlights from the event, which is live streamed to locations around the world (including this event in Edinburgh).
Well-chosen soundbites from the keynote speeches played over the top of footage from the day enables anyone thinking of attending to gain a good understanding of what to expect in just a few minutes.
The use of music, time-lapse footage and slow motion all help to add interest and make this really inspiring viewing. Who wouldn't want to be part of this event after watching this?
The organisers have chosen to host their video on Vimeo, which some people consider to be more professional and polished than YouTube. Although it has a smaller number of users, Vimeo offers HD playback and no disruptive ads.
Related: 15 awesome time-lapse videos of events
2. The Quirky Vine Video
As visually impressive as the last video was, homemade efforts can be effective too – particularly if they're quirky rather than just crappy! This one by the Design Council to promote its 'Leading Business By Design' summit, which took place in London last year, is a good example.
The flyers to promote the summit were designed to be folded into paper airplanes – a great idea in itself – but the staff got maximum value from the initiative by making a series of Vine videos to show how its done.
They even challenged attendees to fold their plane quicker than they could – in less than seven seconds.
Vine, which lets users record and edit five to six-second-long looping videos, is the ideal platform for fun, interactive campaigns such as this.
http://vine.co/v/hFUiTzbUTYp
3. The 'Glory by Association' Video
Another tactic to take if you can't afford a slick professionally produced video of your own is to appropriate someone else's (providing it's already in the public domain, of course!).
Here is an example of an event organiser using existing content to add another string to their marketing bow.
London Professionals Network (LPN) (as the name would suggest) is a networking group for professionals in London. Its February gathering took place at The Roof Gardens, a stylish venue often used for star-studded parties. Clearly this was a major selling point for the event, which was to include partying into the wee hours.
To promote the exclusiveness of the venue, the organiser not only wrote an evocative description and added beautiful photos, they also shared an existing YouTube video of the venue being used for a celebrity event.
The video, of the 'WTA Pre-Wimbledon Party', features tennis superstars on the red carpet and having fun on the dance floor. Leveraging the 'celebrity endorsement' in this way is a great idea, and cost them nothing!
4. The Emotive Charity Video
Video is a medium that can perhaps work most effectively of all for charities. When trying to raise funds, you really need people to understand why they should donate. It's all very well writing about poverty, disability or homelessness, but seeing it is an entirely different thing.
PAMIS is an organisation working with people with PMLD (profound and multiple learning disabilities). 'Changing Places' is a campaign run by PAMIS to ensure the provision of accessible toilets for people with PMLD and their families and carers.
To raise money for the campaign, the charity held a fundraising event to coincide with World Toilet Day last November. It asked people to 'Spend a Penny for PAMIS' and collect money in their workplaces.
A major aim of the campaign was to raise awareness amongst companies of the difficulties profoundly disabled people have while attempting to access suitable toilet facilities. To illustrate this, the charity used a video of a mother attempting to change her adult son in a disabled loo. It really brings this struggle to life in a way mere words cannot.
Related: The expert guide to capturing conference videos
5. The Rocking Music Video
Musicians and entertainers can also benefit enormously from using video to promote their events. Your friend might tell you about a great new band, but unless you hear them yourselves you're unlikely to splash out for a ticket to see them live.
Video is the next best thing to actually being at an event and offers potential concertgoers the chance to experience the vibe before committing. If they like what they see/hear you're just one click away from a ticket sale.
Here's an example of Russian singer L'una performing at Iskra's Events' 'Russian Old New Year' celebration in January 2014. Iskra's Events used the video to give guests a flavour of its 2015 New Year party.
The video is hosted on Facebook, which ideal for informal leisure and entertainment events.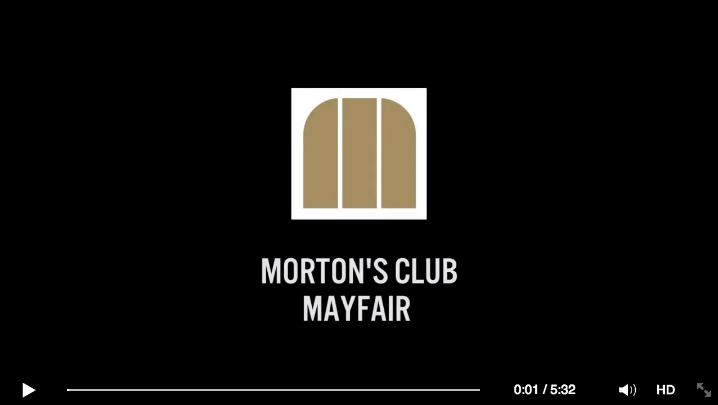 6. The Glowing Testimonials Video
Never underestimate the power of the testimonial! Testimonials are the best way to establish credibility for your organisation and event. Written testimonials are great… but video testimonials are even better!
If you see real customers, speaking in their own words, you know you can believe what they're saying.
Business coaching firm ActionCoach clearly realises their customers' opinions count for more than their own. To promote their event '6 steps to a better business', taking place in London in May, they have shared a video of client success stories.
The introduction in particular makes for compelling viewing, with customers throwing out numbers which relate to how much they've grown their business.
If you have testimonials like these, let your success speak for itself!
 Related: 5 great examples of social media event marketing
Conclusion
Video, more than any other medium, can evoke a visceral reaction. So, if you want your potential attendees to sit up and take notice you should be using it to promote your event.
With that in mind, if you want to sell out your next event, it's time for 'lights, camera, action!'