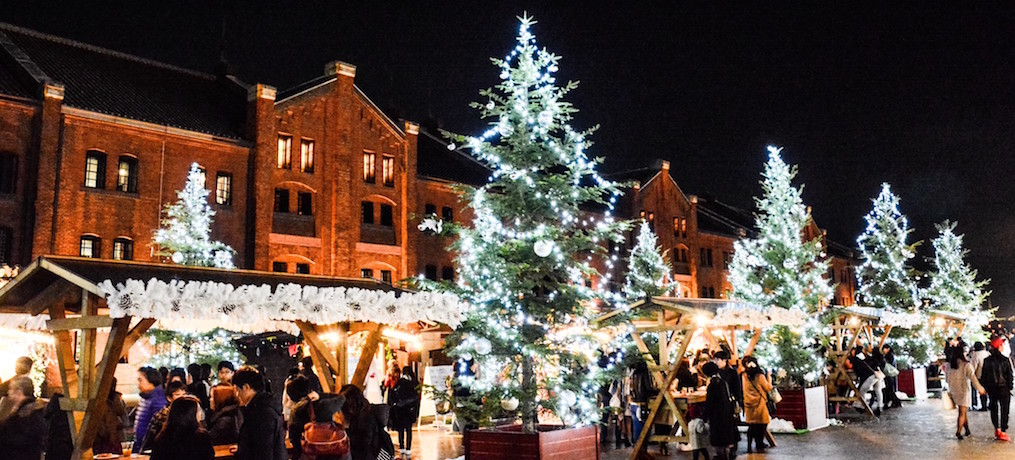 How to Add a Seasonal Twist to a Regular Event
You already run a regular event and have established a formula that works, but what if you want to introduce some Christmas cheer to the proceedings? We take a look at established event organisers across the country and their plans for festive fun.
See if Santa can make an appearance 
Whatever your usual event line-up, why not add a meet-and-greet with Father Christmas this December? This works especially well if you have access to a venue that can double as a magical grotto or elves' workshop – like Little Moreton Hall in between Manchester and Stoke-on-Trent. This historic National Trust property welcomes visitors all year round for torch-lit tours of its Tudor architecture, but come December it will be transformed into a venue for festive storytelling, activities and family visits to Father Christmas. 
Screen a family-favourite film 
Cold days and dark nights mean snuggling up while watching a good film is almost mandatory, and cinema screens are popping up across the country. Just as temporary outdoor screens are a popular addition to summer festivals and events, venues with attractive interiors and the space to accommodate a seated audience could think about selling tickets to festive favourites. Similarly, existing cinema clubs should introduce festive favourites during December, like the Square Eyes Cinema Club who will be showing Elf, Love Actually, Home Alone and It's a Wonderful Life at their usual venue, the Blythswood Square Hotel in Glasgow.
Add Christmas to your culinary classes
The festive season presents plenty of recipes to keep cookery schools busy and London-based Biscuiteers has sugar-packed plans for their two sites in Notting Hill and Northcote Road in Clapham. Their popular School of Icing will be turning their attention to Christmas tree decoration and a Lapland-inspired assortment of bakes. Check out their Eventbrite page for a masterclass in coming up with themed events and linking them to what's going on nationally or internationally. Past icing classes have seen participants decorate biscuit skulls for Day of the Dead and cookie clothing during London Fashion Week. 
Embrace some festive foliage 
Green-fingered attendees to Brighton's Between Two Thorns plant-based workshops will be grabbing holly, ivy, mistletoe and other festive foliage to create Christmas wreaths to hang on their doors. Sessions sold out quickly in 2018, and so this year the team have added more dates to their December line-up. And in case people needed an extra reason to get into the spirit, they will be serving mince pies and mulled wine. 
Organise a Christmas choir
From carols to Christmas number-ones, everyone loves a seasonal singing session. Live band singalong show Massaoke plans to get festive with two Christmas parties at their usual venue – the Electric Ballroom in Camden, London – a family-friendly matinee session and an evening music performance for grown-ups only. Lyrics are projected on-screen so everyone can singalong, but just because you might not have access to high-tech audiovisual equipment, there's nothing to stop you printing the words to your selected songs – whether that's hymns or smash hits. 
Add an element of dressing up 
Wearing Christmas-themed clothing is one of the easiest and most cost-effective ways of giving your event a seasonal sheen. One group up for the challenge are the Sober Sprinters, a London-based all-girls running group for sober curious, mindful drinking and alcohol-free women. Their free events require attendees to register and, for their Santa Edition, they've invited runners to wear Father Christmas hats, elf ears, reindeer antlers and cringe-worthy Christmas knitwear. Not only does this add an extra element of fun for people taking part, it will generate some great content to share on the Sober Sprinters' social media channels. 
Help people tick off their present list
An event that helps solve an attendee's problem is always going to be popular, which is why Gary and Marcus – the creative vision behind Cabinet Rooms – are busy organising their third annual Ginchester Christmas Market. Taking place in Winchester's iconic Great Hall, the event showcases local distilleries and offers plenty of opportunities for tastings and ticking off that all-important Christmas present list. It's a great example of how a food and drink event business can organise a themed event and encourage people to spend while shining a light on small businesses.
Ask people to give generously 
Talking of digging deep, Christmas is a great opportunity for charitable organisation to raise funds and for event organisers to ask attendees to donate to a cause that's close to their hearts. St Elizabeth Hospice runs auctions, sponsored walks and workplace challenges throughout the year in order to support its vital work, and 25 December 2019 will see the 16th Christmas Day Dip take place on Felixstowe seafront. Around 500 people will be dashing into the bracing waters and the team have done a great job of offering early bird tickets to encourage sales, while a number of more expensive tickets will be available on the day. 
Welcome party people to your venue 
Christmas is the time of year when friends, families and colleagues try their hand at event organising, as the responsibility falls on people across the country to plan a party. This presents a great opportunity for you to turn your venue into an event space and use your experience, skills and contacts to reduce the stress of hosting a seasonal gathering. Tyne Bank Brewery in Newcastle plan to turn their taproom into a winter wonderland every Friday, Saturday and Sunday in December with DJs, street food vendors and indoor heaters all on hand. Their packages include a reserved area and free welcome drinks and snacks.
Adding seasonal cheer to your event can be a great way of creating positive buzz – so start thinking about how to generate festive content that will make people want to attend your events all year round.