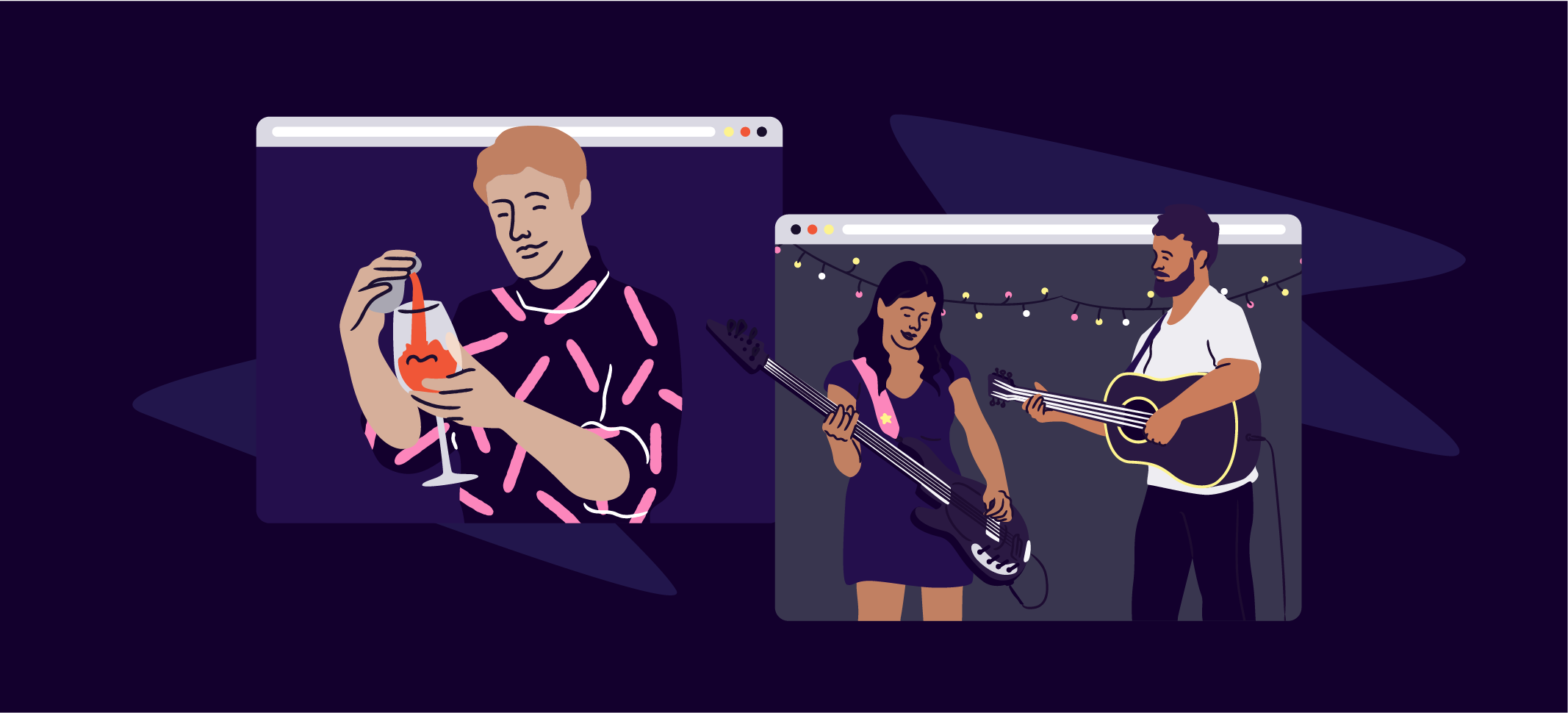 Bank Holiday Events Are Back: Here's How to Create a Day That Attendees Won't Forget
Bank holidays are a big deal in the UK – after all, who doesn't love a three-day weekend? After a tough year and with lockdown restrictions continuing to ease, people are looking forward to being able to celebrate in 2021. Event creators are relishing the chance to have an occasion to work towards, too. With that in mind, here's some inspiration for those who are looking to exceed expectations with their brilliant bank holiday events.
When are the UK summer bank holidays?
There are three bank holidays coming up this summer, and each is expected to have a different level of COVID-19 restrictions. Check both national and local guidelines
for the most up-to-date information.
May 3:

On this first bank holiday, venues will only be able to serve people outdoors. They'll need to be seated in groups of no more than six, with social distancing regulations still in place. Outdoor attractions like theme parks, zoos, and cinemas will be open.

May 31:

Late May bank holiday events will be allowed to take place indoors, with up to six people in each group. Outdoors, up to 30 people are expected to be able to gather in one group. Some larger performance and sporting events may also be allowed. But social distancing and other precautions, such as face coverings and hand hygiene, will still apply.

August 30:

If all goes to plan, social gathering restrictions will be fully lifted by this point. Nightclubs will be open, and all events will be allowed to take place.
Fun for the entire family
After missing Christmas and Easter celebrations, many extended families will be excited for the chance to come together this summer. Once indoor gathering restrictions are lifted, consider hosting brunch or lunch with live music and entertainment – plus, separate fun activities for smaller children. Until then, opt for outdoor events, like themed picnics or festivals, that everyone can get involved in. Thinking about different ways to adapt events for each stage of lockdown will give you some much-needed flexibility.
Who's doing it well? The Great Game Treasure Hunts offers an outdoor treasure hunt in Manchester for small teams and groups. The event culminates in a pub trip, many of which allow children during the day.
One for the kids
With a year of home-schooling behind them, many parents will be excited about the chance to sign little ones up for bank holiday Monday events. After all, another day in the garden may have lost its lustre. All-day arts and crafts events and kids' clubs will give parents the chance to enjoy some "me time," while nature trails can be excellent ways for children to get the fresh air and exercise they need.
Who's doing it well? Some of the best kids' event ideas are coming from those like Forest Friends Scotland, who offer 90-minute drop-off sessions where children aged three years and above can enjoy connecting with the great outdoors.
Cancellation-proof summer events
Although the lockdown roadmap has stayed on track so far, things can change quickly. Making your events restriction-proof will help to reduce the chance of having to cancel, and will give attendees more confidence to book. Consider hosting a hybrid event, where guests can either attend in real life or online via livestream – this format works particularly well for live music events. Have social distancing strategies in place, and consider making your cancellation policy more flexible by allowing attendees to receive refunds up until 24 hours before the event or using their tickets as credit for a future event. Finally, be ready to switch to an online plan B, should the situation change.
Who's doing it well? Festival of the Dead has put a flexible cancellation policy in place for its UK-wide Rock Orchestra by Candlelight events, so potential attendees can feel comfortable about booking.
Mini events for slow re-socialising
Coronavirus anxiety is a thing and, after more than a year of lockdown, some people will need to ease back in slowly. That's where smaller, more intimate events, like book clubs or exercise classes, come in. Think about which groups could benefit from a gentle reintroduction into the real-world social scene. Older people in particular may be more comfortable with a smaller group setting.
Who's doing it well? Women's networking group Gather is hosting "rule of six" brunches to allow people to meet and build friendships while remaining COVID-19 compliant.
Big blowouts
On the flipside, some people will be so excited about the chance to see friends and family again that they'll want to attend an epic post-lockdown party. Obviously, this won't be possible for the May 3 bank holiday, but late May bank holiday events should be allowed for groups of up to 30 people outdoors. And by August, all restrictions could be lifted. Event creators can capitalise on this by selling party packages similar to what you'd see at a wedding – just without the "I do."
Who's doing it well? Skylines Boat Parties is hosting post-lockdown celebrations on the River Thames, with four hours of music followed by a secret after party.
Modern workouts
With gyms closed and no bars or restaurants to wander out to, many of us have become more sedentary during lockdown. A recent University College London study found that 40% of people reported exercising less and watching TV more in the 2021 lockdown. People will be looking for ways to have fun while getting fit, so an outdoor HIIT class,  running session for beginners, or dance party could be the perfect answer.
Who's doing it well? London's URUBU School of Transformational Arts is running outdoor Ecstatic Dance Sunset Sessions with a silent disco format, so each participant has their own personal music supply.
Are you ready to host the ultimate bank holiday event?
Successful events are about not just meeting your guests' expectations, but exceeding them. And after the past year, the opportunity to wow your attendees once more is finally upon you. Now that you're inspired by the many options out there, the next step is getting your bank holiday events seen. Market them to the right audience with the help of our powerful event platform.